As the security of our customers is a priority, we strive to secure every interaction between the customer and our website.
Encryption of data sent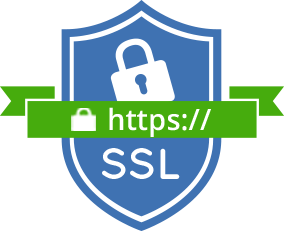 In order to secure the data exchange between the visitor and our website, we use SSL (Secure Socket Layer) technology, which encrypts and protects the data transmitted using the HTTPS protocol. SSL thus guarantees visitors to your website that their data will not be intercepted fraudulently. The security provided by SSL is based on 2 principles:
Encryption of information: all data transmitted is made unintelligible except between the visitor establishing the connection and the server on which the website is located. Encryption is the basis of data integrity and confidentiality.
Authentication of the certificate: this consists of creating a pair of digital keys (a public key and a private key) that allows the authentication of data exchanges between the visitor and our website, a necessary step to secure data transfers..
Secure payments
All orders may be paid for by the most widely used means of payment on the market, either by bank transfer, credit card or Paypal.
Payment by bank transfer: the IBAN will be communicated to you upon validation of your order. Your order will only be processed once payment has been received.
Payment via Paypal: you just have to connect to your Paypal account with your email and password. However, if you do not have a Paypal account, Paypal also allows you to pay for your order using a credit card without creating an account.
Payment by credit card: you will have the choice between Visa, Mastercard or American Express.
If paid via Paypal or credit card, your order will be processed once the transaction has been validated.
This is how we guarantee you reliable and proven means of payment. We also assure you that none of your bank details will be stored on our servers and used for fraudulent purposes.